Via Natalie at Philobiblion: The book quiz.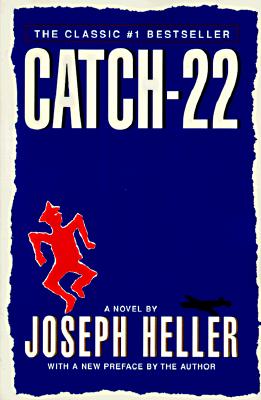 You're Catch-22!

by Joseph Heller

Incredibly witty and funny, you have a taste for irony in all that you see. It seems that life has put you in perpetually untenable situations, and your sense of humor is all that gets you through them. These experiences have also made you an ardent pacifist, though you present your message with tongue sewn into cheek. You could coin a phrase that replaces the word "paradox" for millions of people.


Take the Book Quiz
at the Blue Pyramid.
I have some questions, though. If my life is a series of
perpetually untenable situations
, does that mean that each situation never resolves? Do they overlap, so that I have a growing number of situations, all untenable, none of which will end? Will I become more and more confused and ironic? Can't I just be sarcastic? I'm not very good at irony. It's too hard. Do I have no happy future to look forward to? Will sewing my tongue into my cheek hurt, do you think? Won't it make me talk funny? Also, I don't know how to coin a phrase, and I'm not feeling very funny or witty, and anyway if I only have a dozen or so readers how can I coin a phrase that is taken up by millions of people? Does this mean I am failing my life? And last but most importantly, can I be an ardent pacifist and still want to bang heads together?
Technorati Tags: quiz