I've just been out to the supermarket, on my trusty bicycle. I know some of you are curious about my bike, which looks a lot like Elizabeth's. Except, you'll notice, mine has all the trimmings - the extra back basket, the parasol holder, and the blue thing you see in the back basket is a folded up plastic covering for when it rains. I can carry things in the basket and they don't get wet.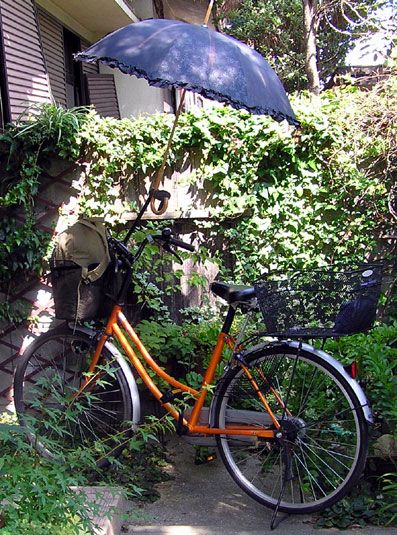 Today it is not raining. It is very, VERY hot out there in the sun. But there is a nice breeze. This breeze almost caused me to take to the air. I had the parasol up as I was riding along. (The Man tells me I should sing the icecream song when I have the parasol up, and if I knew it I would.)

On my way home I did a little detour and discovered where the school buses are parked. Around here we have school buses that make kids WANT to go to school.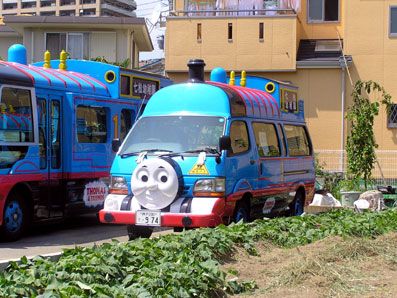 While I was photographing the bicycle I felt like I was being watched. I turned around and saw our friendly turtledove visitor. Since it was clearly posing, I took its picture, too.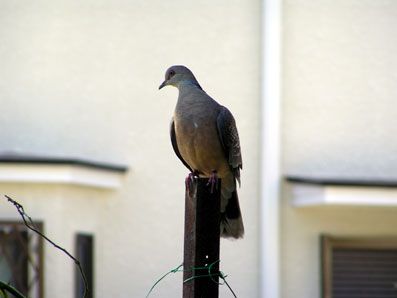 Technorati Tags: Japan, photos