Yesterday at the big river a cormorant called a meeting.



The gulls came too, to heckle.



"HEAR YE! HEAR YE!" shouted the cormorant, as everybody settled down to listen. "I have called this meeting to open a discussion about a terrible problem that we have noticed recently. Several of us have been sinking."

"How shocking! What have you been sinking about?" called a gull. The other gulls sniggered.

"I've got a sinking feeling about this," said another.

"SHUT UP!" yelled the cormorant. "I AM SERIOUS! WE HAVE A SINKING PROBLEM!"

But before he could continue, someone cried,

"LOOK!"



Everybody turned to look.



The caterer had arrived, with snacks.

The meeting was postponed.

I cycled off, perplexed. A sinking problem? What was he talking about?

A little further down the river I spotted another cormorant, and decided to ask.

"Excuse me!" I called.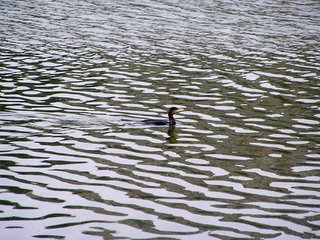 "What?" asked the cormorant.

"I've just come from up the river there, and they were having a meeting, and I overheard something about a ..."

"You WHAT? Overheard? You mean you were EAVESDROPPING!" said the cormorant. "You're a SPY!"

"No, no!" I said hastily. "I'm not. Really, I just happened to be passing and ... "

I stopped. Something looked a little strange.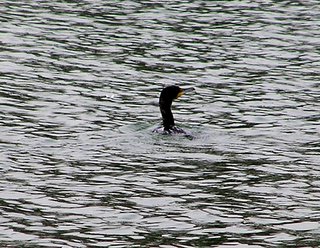 "What? Why are you staring?" demanded the cormorant.

"Er ... aren't you a little low in the water?" I asked.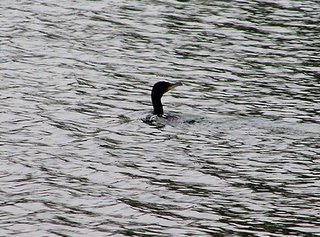 "I don't know what you're talking about," said the cormorant, irritably.

"But ... but ... you seem to be ..."



"... sinking."

It was too late. I was talking to bubbles.

I sat on the riverbank, staring at the water. So THAT was the sinking problem! I wondered what was causing it.

After a while something wet nudged my hand, and I turned around.



"Hello," I said. "Do you know anything about the sinking problem?"

"No," said the dog, "But you can tickle me under the chin if you want."

So I did.