Daryl Sng has inspired me again. He's posted about Japanese devices to give you double eyelids or longer noses.

And that reminded me that I have here, in my desk drawer, a very low-tech Japanese device, designed to give you a more beautiful smile.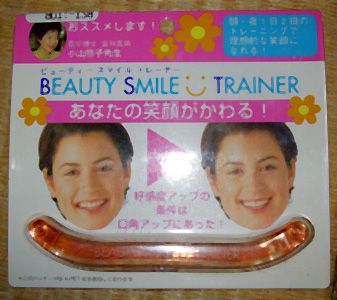 That's right - it's a bit of plastic.