Today I went down to the little park again. I was meeting a colleague there, for a chat before work. While I was waiting for her I was treated to a glimpse of what is REALLY going on in the park. I thought these were harmless, ordinary pigeons, gathering around and begging for food. I really did. I had no idea. I fed them a bit, and then watched as they did a little preening after breakfast.

At least I thought they were preening. It looked like they were preening. See?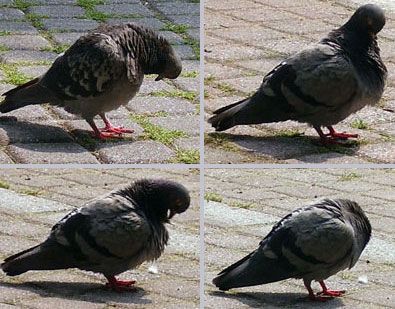 I'll admit I got a little concerned when the head disappeared, but the disappearing head IN NO WAY prepared me for what happened next.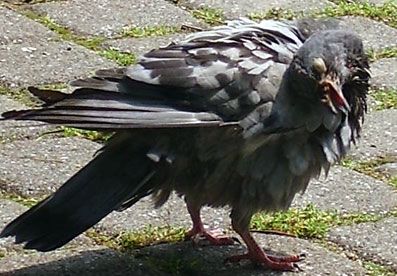 What was THAT?



Technorati Tags: pigeons